I know I am way behind schedule but I have been really busy what with switching jobs, earning money, and losing an important my mamujan (maternal uncle) to Parkinson's! Please bear with me…
2014
Burn for Me by Ilona Andrews
So, this is weird. I didn't have many good reads during the past Aprils. Hopefully, that will change in the future. This book stood out because I read it while still following the Kate Daniels series by Ilona Andrews. The husband-wife duo seemed to write a book that made me like the main leads again — even if I didn't fall in love with them the way I did with Kate & Curran and still haven't!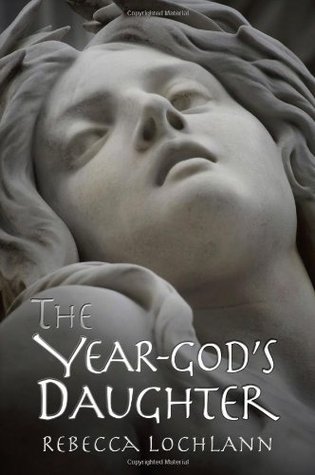 The Year-God's Daughter
by

Rebecca Lochlann

Find my review here.
2013
Etiquette & Espionage by Gail Carriger
Witty characters, a female protagonist, Victorian sensibilities, and impossible situations, this book should have been an instant favorite of mine. It wasn't! Maybe, it didn't capture my interest because I read it after finishing The Parasol Protectorate series. It could also be a lack of hilarious courtship between the protags that made it less interesting.
Whatever it was, I am glad I continued because the subsequent books are better.
The Forever War
by

Joe Haldeman

It has been 5 years since I read this book, so I don't remember much. What did remain behind was the authentic display of the life of a soldier. It was that and not the story that made me go out and buy the omnibus edition. And it won't be anything else that will get me to read the graphic novel version either!

P.S. I reviewed the prequel here and the second in the series (via infographic– it has skulls in it, so you might wanna check it out) here.
The Eyre Affair by Jasper Fforde
When I read this book, I felt as if I'd read something that had shades of both Wilde and Dahl. I still feel the same about the subsequent books in this series. There is nonsensical fun and razor-sharp wit that makes me want to keep reading. They aren't overly long either, so that is another plus. Of course, the protagonist being female and used to fighting her own battles doesn't detract the reader from its beauty. If I remember correctly, this one featured a villain who had no ulterior motives — he only wanted to destroy the world!
For the books read in 2017 and 2018, you know where to go…