Shaman Rises by C. E. Murphy
Read my series review here. Meanwhile here are two of my fave quotes from the last book:
Don't you just love it when a favorite author of yours quotes/alludes to the work of another favorite author?
I saw Morrison's face twitch like he couldn't believe I was baiting the Master, and also like he couldn't believe that he couldn't believe it. It was Schrödinger's twitch, neither believing nor disbelieving until we got out of here alive.
But then that is how Jo does things! She dares where she shouldn't and that is one of the reasons this series was fun to read.
Soulless by Gail Carriger (Manga)
Some books are just too beautiful and the manga series for the Parasol Protectorate books is one of them! I love how the characters are drawn. Ms. Carriger's wit shines brightly in each dialogue. Mostly, I have trouble believing I have these books in my life and on my shelf. Thanks to my sister who would get me the moon and who visited Seattle, I do! I intend to savor these three books and so am taking my time reading them.
You can check out the covers on my Instagram.
Tarnished and Torn
by

Juliet Blackwell
Juliet Blackwell's giving me major @judypost vibes. Her books have the same patient way of deepening into interesting plots and create a homey feeling that keeps you reading long into the night!
This succinctly explains why I keep returning to the series. A few weeks will have gone by and I'll suddenly think of the next book to read from this series. That is all it takes for me to start reading!
Shadow Study by Maria V. Snyder
I dunno what it is but Yelena has started to piss me off. It could be her attitude towards others or her magic. Either way, I am finding it more and more difficult to like her with each new book I read. Valek, on the other hand, has become less of the token YA hero and in the process of being fleshed out into an actual character. In this book, we are shown how life has been for him and the training he has received to end up where he did. I have always liked the connection he has had with Ambrose. Yet it seems to be coming to an end and quick. The supporting characters were their usual entertaining selves. We are also introduced to a new character with a history of having been abused. She comes across as prickly and immature at times but I liked her tenacity.
Would all this be enough to get me to read the next book in the series? Let's find out!
Romeo Redeemed
by

Stacey Jay

I don't even know where to begin. Okay, wait I do:

He is a liar!

No, he loves me!

He is a murderer!

No, he loves me!

He is a traitor!

No, he loves me!

This goes on until the very end, which happened on a happy note. Not impressed. At all.
Sleepy Hollow #2-4
by

Marguerite Bennett

I found these to be all right.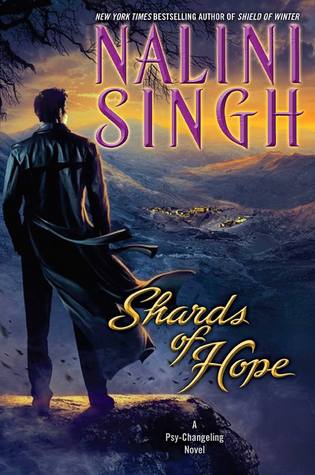 Shards of Hope by Nalini Singh
Much better than the last one. I am only reviewing this one because I enjoyed reading it. The lead couple seemed beyond redemption but that was the only cliched part. The time they took in coming closer, discovering each other, and initiating physical contact of any sort seemed realistic.
Another thing that I liked was how hard the author worked to show us how Arrows lived their lives. Simple kindness was a concept unknown to them because they had never been on the receiving end of it. The main characters connected with the shifter alpha and conveyed how inept they were at this. Small changes that slowly lead to better lives for these soldiers were fun to watch.
Ms. Singh expertly introduced another shifter pack in this book and took us just a little deeper into the world of the water changelings, as well. There are no signs of this series ending, especially with all the characters to be written about.
What I didn't like was how quickly the problem of the bad guy was solved. Yeah, I know he wasn't the Big Bad but the story had been setting him up that way. So much evil and all it took was half a page of writing to extinguish it,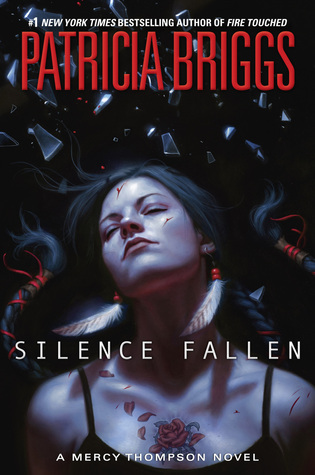 Silence Fallen
by

Patricia Briggs

So many reasons for me to have loved this book:
The Humor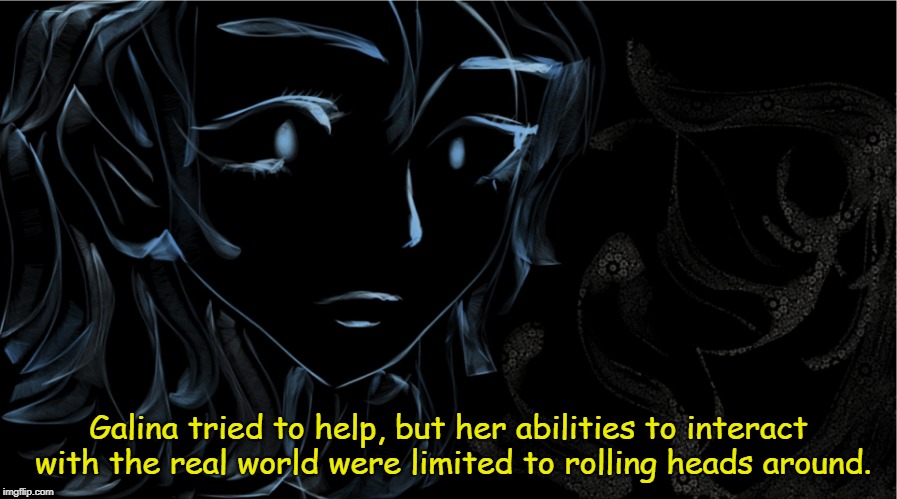 Galina, of course, is a ghost who is trying to help a caged Mercy from a golem or rather The Golem. All she manages to do is roll around the head of a decapitated vampire. It was funny. You had to be there, okay?
The Mercy
She was completely herself…outmaneuvered, overpowered, and with no chances of escape. Once or twice, she even took out some time to wallow in self-pity but that didn't last long. Mercy is used to being the weakest player in any supernatural game. So, she doesn't let that hold her back for long.
The Adam
The book gave us Adam's POV, which I loved. Another thing was how Adam was pitted against people who were stronger than he was. He was out of his depth and couldn't afford to start a war with the vampires. While all of that was happening, Mercy was far away from him, having been kidnapped from right outside their home. In short, he was putting up with shit that Mercy has had to deal with all her life lol
There is also his acceptance that Mercy is going to be drawn wherever trouble brews. In fact, she doesn't realize this truth but he does and had made his peace with it. This is how the scene goes when they are finally reunited:
Start of Spoiler
(show spoiler)

"I killed the Golem of Prague—for real this time," I told him. "After I used him to kill all the vampires. I don't know how many he killed. Lots, I think. Mary figured out how to mass-produce vampires, though I gather they had quite an expiration date. The problem was he didn't want to stop with the vampires. Your help was the only reason all of the people in the Jewish Quarter aren't dead."

(show spoiler)
End of Spoiler
A guy who doesn't lose it after being faced with such an information overload is someone who has already accepted life with Mercy is going to be exciting!
The Relationship
The faith he had in Mercy being able to take care of herself was one of my favorite things about this book. It was the same trust that Mercy placed in him. That didn't stop them from taking action where needed. I think they have never been stronger than they are in this book.
The Surprise
Oh boy! I mean it made complete sense when it was revealed but I loved the juiciness of it. I am so glad I didn't let the previous book keep me from reading this one!
Black Magick, Vols. 1 & 2
by

Greg Rucka

Okay, this was equal parts scary and intriguing. I haven't yet started connecting with the characters but I am liking where the story is heading.
Thrice the Brinded Cat Hath Mew'd
by

Alan Bradley

I just love how poetic Flavia sometimes gets even with such a scientific mind. Look at this piece of writing:
I want to know who I am before it is too late — before I am no longer the same person — before I becomes someone different. Although there are days when this seems a furious race against time, there are others when it seems to matter a tinker's curse.
Combined with the reticent father she has had for a parent, her mom's death, and her sisters' scathing behavior towards her, it is words like these that make the reader feel deeply for Flavia.
Dogger will remain my fave character from these books. He is broken too just like Flavia is but in a completely different way. Below is a sample from a conversation he has with her:
Do you have any brothers or sisters, Dogger?

Yes I do, Miss Flavia. Do you wish me to tell you about them?

No.

Thank you.
I love how he looks out for Flavia without seeming to; it could be why her father can pretend not to care about the trouble she regularly gets into!
Flavia also says things like: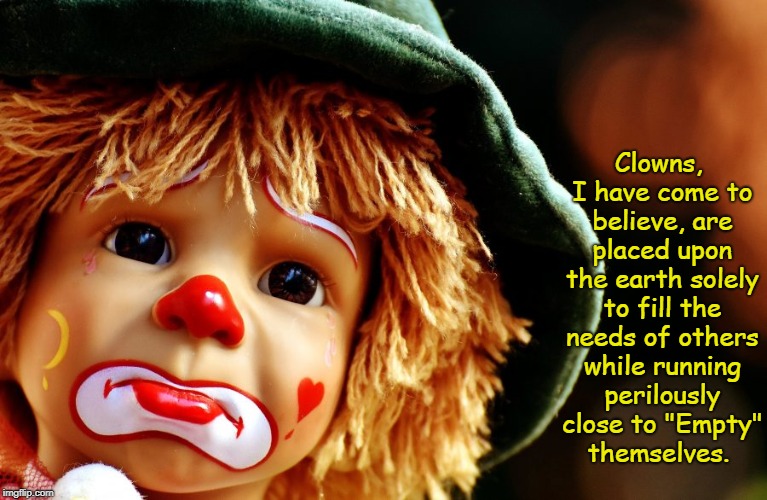 Oh, and the ending just broke my heart even though I saw it coming. Can't wait to see the direction this series will take now!
Vallista
by

Steven Brust

Remember the thing that I said at the beginning of the post? Here are the opening words:
It is a truth universally acknowledged, that a human assassin in possession of an important mission must be in want of a target.
As you can expect, I got a chuckle out of it.
While Vlad spends his life acting like an idiot, what makes these books worth reading are two things:
The repartee between Vlad and his familiar, Loiosh. I find it really funny. Consider this scene where they have spotted a huge white monster disappearing around a corner:
Are we going after it, Boss?

After it? Are you nuts? What if we caught it?

I love it when you break out in common sense.

(I kept walking.)

Boss, you said…

We aren' going after it. We're just going in the same direction.
Vlad believing that he is a tough guy who doesn't stick out his neck for anyone and yet that is exactly what he manages to do every time! He gives a damn, which is why he is a likable character.
The Black Tower by P. D. James
Typical Dalgliesh story that kept me hanging on every word until I finished it!
This is what I have been up to in June. What have you been doing?