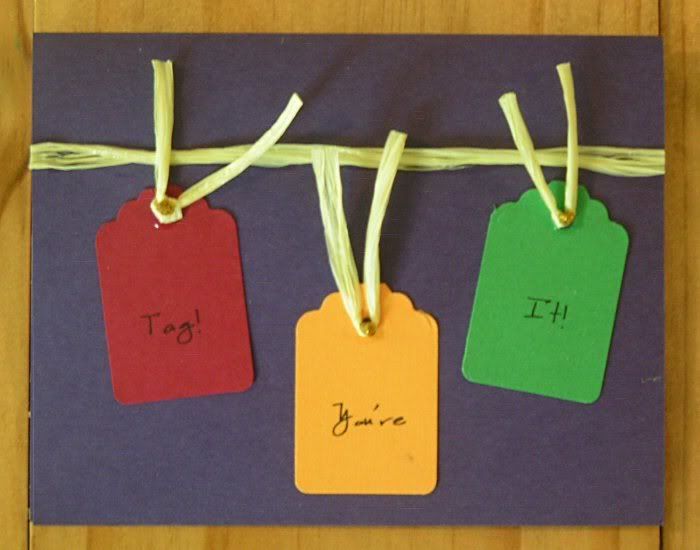 Welcome to my Tag Team Tag Team Events & Giveaways Page!
This is where myself (Sherry at fundinmental) and Laura at fuonlyknew tag team authors and their books.
We share our reviews and giveaways, giving you two views and two chances to win!
**all covers linked to Amazon, I am an affiliate**
~~~~

The Dinosaur Lake series by Kathryn Meyer Griffith is fabulous. Book III, Infestation takes the danger to a whole new level.
If you don't believe me, just take a look at the cover. How would you like to meet that face to face?
We do have all sizes, color and types. Which one would you like to take home?
Be sure and scroll to the bottom to enter my giveaway and find a way to have a second chance to win.
Dinosaur Lake III: Infestation by Kathryn Meyer Griffith

Cover art: Dawne Dominque
MY REVIEW
I just recently watched the Jurassaic Park movies, over and over again, in preparation for the recent release of Jurassic Park III. It made me think of Kathryn Meyer Griffiths series of Dinosaur Lake books and I realized I had not reviewed Book III: Infestation.
So, let's party with the dinosaurs. Kathryn writes this series in a way that reminds me of Jurassic Park. Even while in terror, there is a sense of enjoyment, humor and fun.
Chief Park Ranger Henry Shore is back. He has been mulling over the past six years, first a monster dinosaur in Crater Lake, then dinosaurs flying over Crater Lake. What comes next? Will it be a water, air or land animal?
Let's ask boat captain Willie Sander.
Poor Henry. Not again. How many times will he have to go through this? Maybe he needs to approach it in a different way? How will we learn to live WITH them?
Our old friends are back. Ranger Kiley Stanton and Ranger Elle Stanton seemed to have hooked up and are the better for it.
Ann is free of cancer, but she had made up her mind that she would do what made her happy, spending time with her family and Sasha, her new kitten. They were even thinking of retirement.
I'm so excited to find out what we will be playing with in this book, but I hope my favorite characters don't get bumped off during the adventure. Kathryn is not afraid to kill off her characters.
I knew when he didn't close the door all the way what would happen. No, No, Sasha. Come back. Will she or won't she make it? I'm not telling. Even little kitties are on the dino's snack list.
Justin, Henry's son in law has been doing investigating of his own. Could this be happening in other locations? Oh man, it just keeps getting better and better.
They're here. They're big. They're hungry…and they aren't going anywhere. A dino apocalypse.
Nice twist, Kathryn adding Steven, a musician, dinosaur lover and ebook writer.
Denial of the problem could mean you would be served as lunch.
After watching Jurassic Park, it is easy to visualize the herds of dinorsaurs, their attacks, their eating snacks, which included pet squirrels and innocent people.
Kathryn's writing makes me know that no on is safe. I may lose some friends. The big question is…who?
Dinosaur Lake is Jurassic Park without genetic manipulations, on steroids. Kathryn takes it so much further. The dinosaurs are mutating, they have sharp teeth and claws, are quick on their feet, attack in groups and herds, are vicious and smart, plotting attacks and setting traps the the unsuspecting humans. They are communicating with each other. They hit and pounce, like a cat playing with a mouse.
I have had a feeling from the opening ages that something really bad will happen and I am not going to like it. That is what makes Kathryn's Dinosaur Lake novels so good. She pulls no punches, yanks the run out from under your feet as soon as you feel you are on solid ground and demands that you pay attention at every turn. Ignore the warnings at your own peril. I am left with a lot of questions and wonder…do I have to draw my own conclusions, or will there be more to come? How about it Kathryn?
I received Dinosaur Lake III: Infestation from Kathryn Meyer Griffith in return for an honest and unbiased review.

5 Stars
SYNOPSIS
Chief Park Ranger Henry Shore has dealt with and fought real live dinosaurs at his beloved Crater Lake National Park for over six years. With the help of his rangers, a few brave FBI friends and army soldiers he'd been victorious over a prehistoric lake creature and years later some particularly fiendish, and clever, specimens of the flying variety. He and his newspaper publisher wife, Ann, thought their park was finally rid of the monsters and they could reclaim their tranquil life in a place they cherished. Not so. For suddenly across the park new and even more malevolent mutant species of dinosaur begin to appear and create havoc, attacking the park's visitors and threatening its peace. And this time the primeval scourge isn't confined to just their park. The creatures have moved into the nearby towns, across the western United States and up into Canada. They are so much more aggressive, smarter and hungrier than any that have come before and the infestation is spreading further and faster than Henry and Ann can even imagine. This time there's no easy way to defeat the dinosaurs. There's too many of them and they're too devious. This time it's full out war and the victor will someday claim Earth.
ABOUT KATHRYN MEYER GRIFFITH
I've been writing for over 41 years now…published for 30 of those years since 1984; have EIGHTEEN novels, 2 novellas and 12 short stories to my name…and more coming. Aug. 30, 2012: I (first time ever!) SELF-PUBLISHED MY 16TH NOVEL *DINOSAUR LAKE* TO AMAZON KINDLE DIRECT! January 2013 I SELF-PUBLISHED MY 17TH NOVEL *HUMAN NO LONGER*, my fourth vampire novel. Also in January 2013 I self-published my rereleased murder mystery (originally a 2003 Avalon Books hardcover) SCRAPS OF PAPER-Revised Author's Edition and FOUR SPOOKY SHORT STORIES, a collection of 4 horror/romantic horror short stories.
I write traditional supernatural horror, SF horror, romantic time-travel, murder mysteries and paranormal romance. I've been writing about ghosts, ancient Egyptian spirits, haunted places and evil vampires WAY LONG BEFORE Stephanie Meyer (no relation to me even though my maiden name is Meyer) and the rest of the vampire author crowd, ha, ha. And now ALL 15 of my older Zebra, Leisure paperbacks, Avalon Books murder mysteries and my Wild Rose Press books have been revised, reprinted and rereleased for the first time in many years (and in e-books for the first time ever) from DAMNATION BOOKS www.damnationbooks.com and ETERNAL PRESS www.eternalpress.biz and AMAZON KINDLE DIRECT. Yippie! So look for them.
I'm a wife of almost 35 years (husband, Russell), mother (one son, James) and grandmother (two grandchildren, Caitlyn and Joshua). I was a graphic designer in the corporate world for 23 years; and have published with Dorchester, Kensington, Avalon Books, The Wild Rose Press, Amazon Kindle Direct, Damnation Books and Eternal Press, and Amazon Publishing. Six years ago I crossed over into e-books as well as paperbacks and now ALL my old/new books are in ebooks…and soon to be in AUDIO BOOKS from ACX. I love cats and nature, classic rock and country music (my brother, JS Meyer www.jsmeyermusic.com, is a singer/songwriter and does the songs for all my self-made book trailers that are on my websites). VISIT me at www.myspace.com/kathrynmeyergriffith or www.bebo.com/kathrynmeyerG or www.authorsden.com/kathrynmeyergriffith to see all my book covers and trailers.
My published books: (ALL OF THESE OUT AGAIN…PLEASE LOOK FOR THEM!) Human No Longer (2013),Dinosaur Lake (SF horror), Scraps of paper-Revised Author's Edition, Evil Stalks the Night (supernatural horror), Leisure 1984; The Heart of the Rose (historical romance) Leisure 1985; Blood Forge (supernatural horror), Leisure 1989; Vampire Blood (romantic supernatural horror), Zebra 1991; The Last Vampire (supernatural horror), Zebra 1992; Witches (romantic horror), Zebra 1993 & Pinnacle 2000; a novella called The Nameless One in Dark Seductions, an erotic horror anthology, Kensington, 1993; The Calling (supernatural horror), Zebra 1994. The Nameless One, a short erotic novella in the 1994 Zebra Anthology Dark Seductions. And Scraps of Paper (hardcover mystery) Avalon Books, 2003; All Things Slip Away, the second mystery in the series came out also from Avalon Books in February 2006 and now both are out again from Amazon and both in ebooks for the first time ever. And my three novels and two short stories from The Wild Rose Press are out again from ETERNAL PRESS: Egyptian Heart(ancient Egyptian time travel romance); Winter's Journey(a romantic suspense novel); The Ice Bridge, (a contemporary romance e-novel with a dose of murder mystery) and two ghostly short stories, Don't Look Back, Agnes and In This House. BEFORE THE END: A Time of Demons, an apocalyptic saga from Damnation Books, June 2010. THE WOMAN IN CRIMSON, a vampire eternal love story, is out now from ETERNAL PRESS http://www.eternalpress.biz. The Complete Guide to Writing Paranormal Fiction: Volume 1 (I did the Introduction) 2011 and Telling Tales of Horror 2012(I did the chapter on Putting the Occult into your Fiction)***
Goodreads / Authors Den / Website
Dinosaur Lake I is an 2014 Epics Award Finalist in the Suspense/Thriller category.
Check out
My review: Creature Dines on Crater Lake Smorgasboard
~~~~~~~~~~~~

.
GIVEAWAY
Kathryn Meyer Griffith is offering for the giveaway three (3) ebooks of Dinosaur Lake III. International. Entry is easy peasy. Just leave a comment along with your email address.
For a second chance to win and another review, visit fuonlyknew.
Giveaway ends 9/21/15.
~~~~~~~~~~~~
To see all my Reviews, go

HERE

.

To see all my Giveaways, go

HERE

.

If you like what you see, why don't you follow me?

Let's talk.
~~~~~~~~~~~~
Was this review helpful? If so, please consider voting for it on Amazon or like it on GoodReads